By Don Hammontree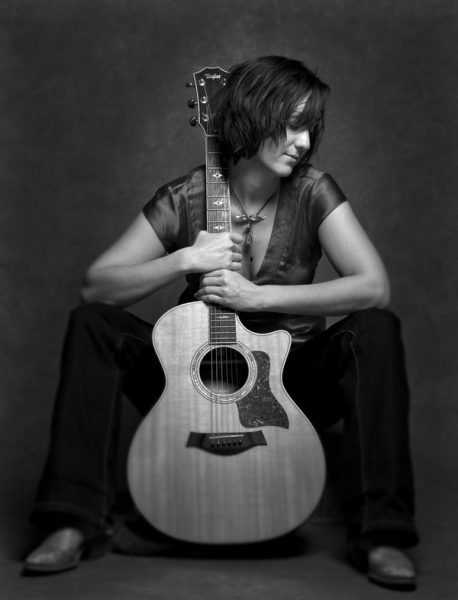 Singer/songwriter and Rochester native Rebecca Correia has had many things to be excited about in the five years she's been splitting her time between her hometown and Nashville.
Singer/songwriter and Rochester native Rebecca Correia has had many things to be excited about in the five years she's been splitting her time between her hometown and Nashville.
She's performed countless performances in the clubs of America's country music capital. She's opened for major acts like Natasha Bedingfield, Shawn Colvin, Beth Nielsen-Chapman and Livingston Taylor. She's co-written a song with three-time Grammy Award-winning blues artist Keb' Mo'. And she's even crossed paths with superstar Taylor Swift while jogging the streets of Nashville.
But it's Correia's sold-out show tonight at New Bedford's Zeiterion Performing Arts Center that has the 31-year-old singer particularly excited. She'll be performing as part of the theater's "Stage Door Live" series, where performers and up to 125 audience members share the Z's stage, which is transformed into an intimate concert club with tables, chairs, couches and a full bar. Scheduled to accompany her at the Z are the husband-wife team of cellist Jenny Lynn and guitarist Reggie Young, two of Nashville's most highly regarded session musicians.
"It means so much to me that Jenny and Reggie are volunteering their time to play this show for me," says Correia. "Jenny's a classically trained cellist, and Reggie's one of the most prolific session guitarists of all time — he's played with Waylon Jennings, Willie Nelson, Johnny Cash … they're not only remarkable musicians but incredible human beings."
The ability to make such professional music biz connections was part of the reason Correia decided to give Nashville a shot five years ago, despite the fact that her own music has more in common with a pop artist like Sheryl Crow than country's Carrie Underwood.
"A friend of mine had gone down there and had met some great people," she says. "He told me 'You should come, there's all kinds if music down here, it's not all just country.' And he was right, I've met a ton of people and have had the chance to collaborate with some great songwriters."
Though she misses the ocean when she's in Tennessee, Correia has found much to love about Nashville.
"Nashville is very much a cultural, vibrant city, but once you drive a few miles out of town, it's very rural, very beautiful," she says. "I grew up on a horse farm in Rochester, so I really enjoy that kind of atmosphere. And the people there are super-kind. Nashville, I think, offers people a more relaxed atmosphere, a chance to balance between work, family and easy living."
A full-time musician, Correia says she's been fortunate to work out a situation where she can bounce between Nashville and New England fairly easily.
"I've been lucky, because I've been able to sublet my apartment in Nashville when I come back to Rochester," she says. "My performance schedule in New England really picks up in the summer, and then I go back to Nashville when that dies down, so I've never really been stranded as far as finding gigs goes."
In the meantime, when she's not playing gigs and collaborating with Nashville songwriters, she's working on her sixth CD, "Each and Every Detail," and is "closing in on the finish line" as far as recording goes.
"I'm excited. This is my first fan-funded release, and it features some really extraordinary performers from Nashville, New York and L.A. on it," she says. "The group I've been playing with, the musicians I've credited on the record, is incredible."
In an age where the Internet has turned many a music career upside-down, Correia says she is up for the challenges this new era in the business has to offer.
"Nowadays, artists have all kinds of new opportunities to create works without being pigeon-holed or constrained by record labels," she says. "The big crapshoot, however, is how do you get your music out there where people can hear it? I've known some people who've been able to get exposure by having their songs used in TV shows or movies — it's just being able to know what the right path is for you as an artist."
Despite the question marks a long-term career in music might pose, Correia is thrilled to have made the most of the opportunities that have landed her way.
"I'd grown up listening to Beth Nielsen-Chapman, and suddenly I had a few dates where I was opening up for her," she says. "Not only that, we actually traveled to shows together in her Prius, just the two of us, talking about the regular things people talk about. Still, part of me was thinking this was crazy, here I am talking face-to-face with someone I'd admired for years. It's pretty exciting."
Rebecca Correia's Nov. 1 show at the Zeiterion Theater is sold out, but you can sample her music and find other performance dates via her website, www.rebeccacorreia.com.